Why Become a Network Grower
Sprout Mountain Coordinates Organic Production Across The Southeast
Overview of Sprout Mountain Organic Farms Services to Network Grower Members
The Sprout Mountain Organic Farms Strategy is to grow and deliver fresh, high-quality, certified organic, regionally-grown, branded produce to our customers twelve months per year. Sprout Mountain is an regional brand. When consumers see the Sprout Mountain label, they can be certain the organic produce they are holding was proudly grown on the East Coast. Further, the produce was grown in a sustainable manner by small to mid-sized independent growers.
Essential to our Network Grower strategy are tools to help small and mid-sized growers achieve economies of scale and standards of production efficiency and quality that might otherwise be too costly or time consuming if pursued individually. Our network grower strategy enables farmers to invest the majority of their time in managing profitable, high-quality growing operations while Sprout Mountain focuses on crop planning, distribution, marketing and logistics.

The specific services Sprout Mountain provides to its farm network members include:
Crop Planning Support
Work with Grower to identify seasonal crops that present low-risk, high-reward opportunities given market demands as well as the grower's microclimate, soil profile, equipment/infrastructure, labor and experience.
Coordinate, among all Network Growers, planting volumes, successions and harvest dates to meet the projected needs of our customers throughout the year.
Production Guidance and Harvest Specifications
Counsel grower regarding what varieties of each produce item grown have best fit with expectations of our customers.
Provide detailed crop profiles for each item grown so that Network Growers have a clear understanding of specifications for growing, harvesting, labeling, packing, palletizing, storing and shipping
Offer advice and direction to resources, as available, for questions regarding growing certified organic, food safety, pest and disease management, farm planning, harvest expectations and crop rotation strategies.
Branding, Packaging, Ties, Tags and Stickers
Network Growers pack in the Sprout Mountain label and have access to customized packing supplies including, Boxes (7 sizes), Bags, Clamshells, Twist-Ties, Bib-Ties, Snap-a-Tags and Product Look-Up (PLU) Stickers. Most packaging items are purchased in bulk, enabling Network Growers to share in the savings associated with being part of a larger network while satisfying the detailed requirements associated with selling to supermarkets.
Food Safety and Organic Certification
Sprout Mountain works exclusively with Growers who are Certified as Organic and who follow Good Agricultural Practices. Sprout Mountain Provides guidance to Network Growers regarding resources and strategies to share and support our commitment to food safety and organic certification.
Sprout Mountain supports Network Growers with a comprehensive Product Traceback Initiative (PTI) program that provides case level identification for each case shipped in compliance with our customers' requirements and industry leading standards.
Logistics and Cold Storage
Sprout Mountain manages a fleet of refrigerated trucks operating throughout the Southeast seven days a week. Picking up freshly harvested produce from multiple growing locations and delivering to multiple customers daily presents challenges as well as opportunities for cost savings. Sprout Mountain's logistics team supports our Network growers by arranging all transportation in a cost effective manner and providing them with customized Bills of Lading and Pallet Tags for each pallet shipped.
For orders that do not ship directly from the grower to our customer, product is received, inspected and cross-docked at our Packing Facility in Black Mountain, NC or one of our six produce storage facilities.
Sales and Marketing
Sprout Mountain manages the entire sales process including pre-selling crops prior to harvest. Sprout Mountain has developed markets for retail quality certified organic produce as well as certified organic produce that may have some cosmetic challenges but remains ideal for juicing and/or processing. Sprout Mountain works daily with each Network Grower to support our goal of "harvesting to order" rather than harvesting for inventory.
Sprout Mountain supports Network Growers with marketing initiatives throughout the year including in-store product promotions, customer visits, ad promotions, radio interviews, television commercials, farm tours, industry events and social media activities on venues including Facebook, Twitter, Pinterest, and Sprout Mountain University on YouTube. Network Growers and their produce are promoted at every opportunity.
Accounting and Payments
Sprout Mountain manages all invoicing and receivables on behalf of Network Growers. Weekly statements are provided to each Network Grower that provide fully transparent reporting on produce shipped, sold and paid for.
Sprout Mountain has a state-of-the-art software system to support our customers, our own growing operations and the growing operations of our Network Growers.
Extending Your Team and Resources
Our Network Growers have the support of, access to and benefits associated with a:
Crop Planning Advisor
Sales/Marketing Team
Shipping and Logistics Team
Bulk Packaging and Supply Purchasing Team
Social Media Team
Accounts Receivable Team
Interested in growing with us?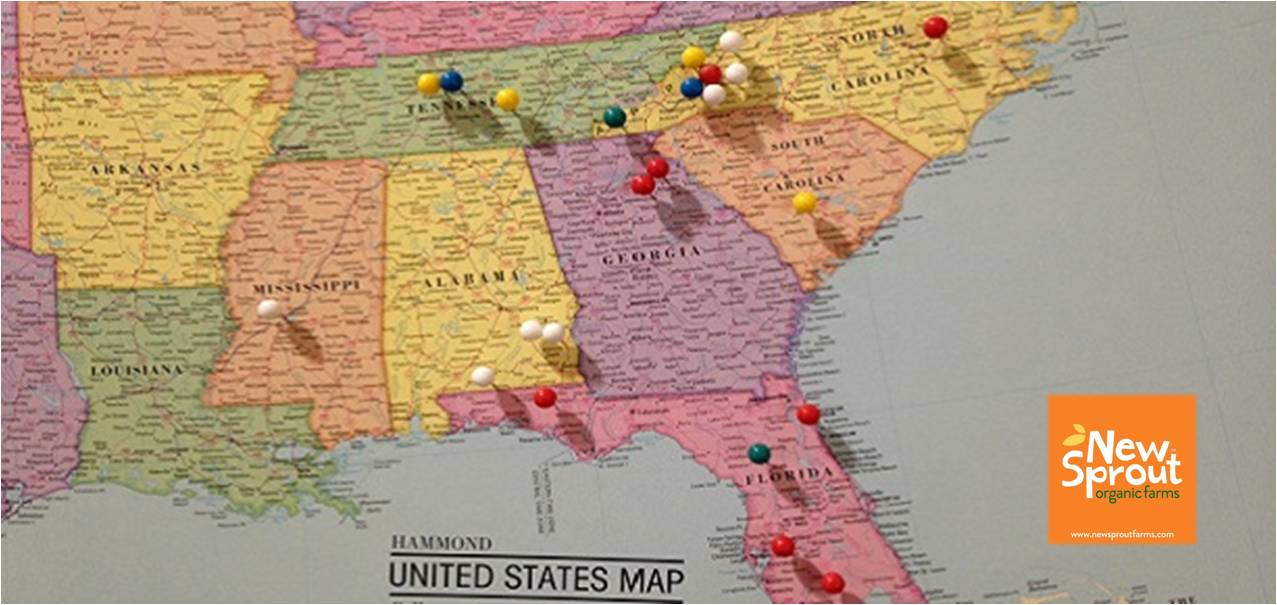 Complete this questionnaire and we will contact you to schedule an evaluation call.
Please contact us if you have any questions.